---
CiboWares Blog
Blog Categories
---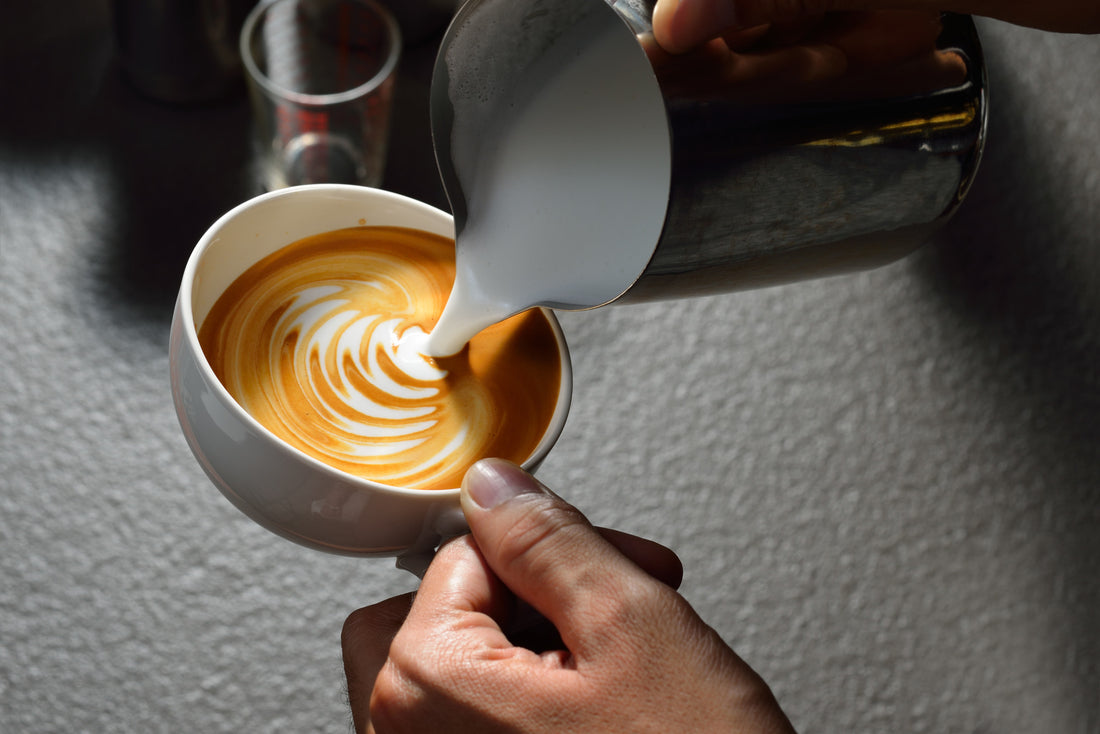 Top 10 Most Popular Drinks to Serve Your Customers This Fall
Are you guilty? Guilty of already taking out your chunky cable knit sweaters, apple-scented candles, and potentially cheesy pumpkin-themed décor?

Don't worry, you're not alone.

After a summer as scorching hot and sweltering as the one that we just had, who can blame you for being ready for fall? If you're looking for a way to cater to your customers' fall drink addiction, look no further.

Here are the top 10 most popular drinks to serve your customers this fall! Add some of these to your café menu, and you'll see some scarf-and-sweater-wearing customers busting down your door.
#1: Maple Cinnamon Latte
Whoever said that lattes were basic neglected to mention that they were also delicious, classic, and soul-warming.

Integrating traditionally autumnal flavors onto your menus like maple and cinnamon will translate to your customers that you're ready for fall. 

The maple and cinnamon flavors work well together to give off a sweet and spicy taste, all frothed together in an inviting cup of latte. This cozy beverage pairs well with apple-themed treats from the bakery, like scones and muffins. 

Having several traditional drinks and flavors on hand, like popular fall lattes, will ensure that even customers who don't like to stray too far from their favorite drinks will have something to try.

Fall is definitely the time to push your hot fall drinks, just make sure that you have disposable hot cups and muffin liners on hand!
#2: Toasted White Chocolate Mocha
Speaking of that cozy, fall feeling, any drinks that can double as dessert will definitely be on trend this year.

A toasted white chocolate mocha is a spin on a more traditional mocha. Its toasted and smoky flavor gives it a depth of flavor that will really make it stand out against other, thinner drinks.

A white chocolate mocha is going to be a creamy, delight and definitely a staple fall item for your cafe's menu.
#3: Mexican Coffee
If you want to give your customers a taste of something different, try straying away from just American drinks.

Coffee-drinkers often love trying something new, especially when it comes to different techniques of brewing their favorite drinks.

Mexican coffee is infused with chocolate and cinnamon flavors, making it a great option for an autumnal drink.

Pro tip: top this drink off with some whipped cream for an added sweet treat.
#4: S'mores Latte
Be honest, most of the time, we are eating with our eyes. This s'mores-themed drink is not only delicious but also aesthetically gorgeous.

Let's be real, haven't we all ordered something just for the Instagram picture?

Top this traditional latte off with a toasted marshmallow and line the rim with crumbled graham crackers. The final touch? A drizzle of chocolate fudge.

This drink is going to be the indulgence of the day for whoever buys it.
#5: Pumpkin Cold Brew
If you clicked on this article, just to see if the pumpkin spice latte made the cut, you may be sorely disappointed.

Yes, the pumpkin spice latte will likely continue to be a crowd-pleaser, but the pumpkin cold brew is one of the cold fall drinks that could also please your pumpkin-loving customers.

Some people will stick to their cold drinks all year long, no matter the outdoor temperature. So, why not give them a fall-themed option too?
#6: Hazelnut Cappuccino
Hazelnut is an excellent flavor for fall because it's earthy and aromatic, without having to be overly sweet and speaks to more natural coffee flavors.

Coffee doesn't always need to be a dessert (although it's great when it is!) so this drink is a more toned-down and subtle option for customers who are looking for nuance. 
#7: Salted Caramel Iced Coffee
Speaking of drinks that don't need to be overly sweet, a salted caramel drink blends two great flavors: salty and sweet.

It just works. A salted caramel drink gives a great depth of flavor, all while reminding you of the caramel apple that you ate at the fall carnival.

This is a flavor not to miss out on.
#8: Spiced Apple Tea
As a café owner, you have to represent your non-coffee drinkers too. If you want to provide a great tea option for your customers, try out a spiced apple flavor.

This warm drink will make anyone sleepy and cozy, all while reminding them of their mom's apple pie.

Bonus? This drink will make your café smell immaculate. Light a few candles and put some jazzy music on to complete the fall environment.
#9: Brown Sugar Espresso
Is it just me or does drinking brown sugar just feel healthier than regular sugar? In any case, brown sugar drinks will give off an earthy and rich taste for those with a sweet-tooth, who still want a more traditional drink.
With the shot of espresso added in, you'll still get the kick you need with a spark of tasting something new.
#10: Chai Latte
The chai latte is a drink that can be enjoyed year-round, but it really shines in the fall. Chai is another spice that deepens the flavor of the drink and gives you those cozy vibes that fall is all about.

Want a fun alternative? Try a dirty chai or an iced version of this drink to mix it up! There are all sorts of flavor combinations that really shine here, and syrups with serious augmentation power (like almond and raspberry, yum!). 
Stock Up Your Café for Fall
Trust me when I say that the demand for fall drinks is going to be coming in hot soon.

So, once you have your drinks of choice lined up and ready, make sure that your café (or mobile café) is ready!

Stock up on all your necessities right here without needing to travel all over the internet to find them:
Check out our coffee shop storefront for all of your café needs!