---
CiboWares Blog
Blog Categories
---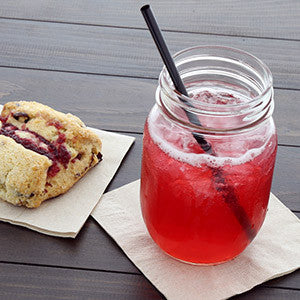 Tableware Trends for 2017
No meal is complete without trendy and stylish utensils, plates, bowls, or glasses. With new and trendy dishes such as gazpachos and poke bowls gaining popularity, impress customers with equally exciting tableware that is guaranteed to give style and flair to any dish.


Go Rustic
Wood, jars, and darker, warm colors are in to give guests a welcoming and homey feel as they enjoy some of their favorite tasty dishes. Serve up lemonade or more trendy items like thick shakes with our selection of rustic jar glasses. With their unique and stylish design, they are sure to be a conversation starter at any table.

Sample beer or other specialty drinks with wood serving paddles. Designed to serve multiple tasting glasses, they have a rich, dark wood design and will give any refreshing beverage a new and unique look.

Stylish Bowls
Dishes like smoothie bowls, spicy noodles, rice, and fresh acai bowls are in. Ensure your restaurant has stylish, colorful bowls to enhance the look of these fresh and colorful dishes! Continuing with our rustic theme, our selection of bowls are perfect for serving up any acai or fruit bowl with style. 


Fun Glasses
With the new push towards natural forms of sugar, maple water is now taking hold, and ironically, extravagant milkshakes with all the fixings, as well as power shakes with ingredients such as quinoa and vegetables. With all these beverages becoming trendy and popular, your establishment is going to need equally unique and trendy glasses to keep up with the demand.

Our jar glasses are sure to give maple water a fresh and unique look, but what about outrageous desserts? Serve up chocolate milkshakes with donuts, cherries, whipped cream, brownie bits or other sweet treats with sundae or soda glasses. Tall and perfect for layering on toppings, tulip and a variety of other designs are available to help give your restaurant a classy look, and make milkshakes look extra delicious.

Prism shot glasses are another great option for smaller milkshakes, parfaits, or floats. Featuring a square, thick, and trendy design, they are guaranteed to enhance the look of any table setting.

You can never go wrong with the always trendy basic restaurant glasses. CiboWares offers a variety of these basic glasses - such as shooter, beverage, cooler, mixing, stacking, and shaker glasses. Ideal for serving up anything from soft drinks to healthy shakes, you can always rely on these durable and classic glasses.

Rise of the Chopsticks
With the recent trend of East Asian food now being served at many restaurants, many have also adopted the tradition of using chopsticks on a variety of dishes, especially spicy noodles. Keep your restaurant stocked up with bamboo chopsticks. Available in stylish sleeves they feature a durable and splinter-free design so customers can enjoy new and unique dishes with ease.

Looking for more of our stylish and trendy tableware? Be sure to check out our sugarcane and disposable tableware buying guides, and our varied selection of non-disposable tableware products.
---
Interested? Shop these categories: