---
CiboWares Blog
Blog Categories
---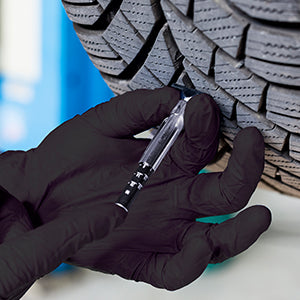 The Best Gloves for Mechanics
Mechanics and others working in the automotive industry are often exposed to hazards such as chemicals or sharp objects. Durable, heavy-duty gloves are a must in order to ensure safety and make daily tasks easier. Here at Cibowares, we offer a wide variety of quality

disposable gloves

for mechanics. Use these tips to help find the product best suited for your work environment.
Working With Tools and Sharp Objects
When working as a mechanic, using sharp tools and equipment like screwdrivers and wrenches is common. In order to reduce the risk of injury, be sure to select gloves made from a strong, durable material. Use durable nitrile and latex gloves to complete tough tasks with ease.
Resistance to Chemicals
Brake fluid, gasoline, and other substances that mechanics are frequently exposed to can be harmful if they come into contact with skin. Luckily, many of Cibowares' disposable gloves are resistant to automotive fluids. Gloves made from nitrile tend to offer the best protection from these chemicals. Vinyl gloves also offer decent chemical-resistance.
Performing Intricate Tasks
Workers in the automotive industry often need to perform delicate tasks with small tools, making comfortable gloves with a good grip a necessity. Latex Verge and nitrile Black Rhino gloves can be comfortably worn for long periods of time and have a convenient grip that makes these otherwise difficult tasks a breeze.
Powdered vs. Powder-Free Gloves
Powdered gloves should usually be avoided by mechanics. The powder used in these gloves can potentially harm vehicle paint or the seal on windshields. Powder-free gloves are recommended and are a popular choice for workers in the automotive industry. Allergies and sensitivities to latex in the powder may also be a concern.
---
Interested? Shop these categories:
Gloves