---
CiboWares Blog
Blog Categories
---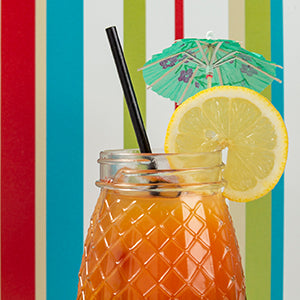 For or Against Plastic Straws?
In 2018 there has been a lot of conversation regarding plastic straws and their impact on the environment. No matter where you go, beverage takeout locations always have straws available so customers can easily sip beverages on the go. Big names like Starbucks have even committed to slowly phasing out their selection of plastic straws. It is worth noting that replacements for plastic straws such as strawless lids, may end up using more plastic than traditional plastic straws and may not be a more eco-friendly or "green" option.
Straws are a necessity for any foodservice location. Those who have difficulty easily sipping drinks need straws to enjoy beverages comfortably, and young children need straws to help make gripping cups and sipping easy. Straws are wonderful to include with takeout orders as well. Sipping milkshakes, smoothies, or floats without a straw is a challenge no customer wants to deal with!
Looking for a more eco-friendly straw option? Have a look at our paper or PLA
eco-straws
! These straws are available in jumbo and giant unwrapped or paper wrapped styles. Paper straws are made from paper materials and feature a strong design. PLA straws are made from PLA or corn-based plastic and are BPI certified compostable in commercial composting facilities. They also meet the ASTM D6400 for composting. These straws cannot withstand higher temperatures and should not exceed 113 degrees F.
To find out more about our selection of straws, be sure to read our "
Straw Buying Guide
."
---
Interested? Shop these categories:
Eco-Friendly Straws
Straws