---
CiboWares Blog
Blog Categories
---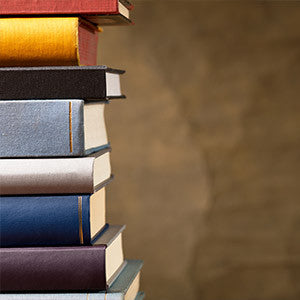 The Small Business Food Books You Should Read
Thinking about starting a small food business? Maybe you're known for your jam, or your family raves about your homemade salsa. If you've ever considered launching a brand but have no idea how to start, load up on this library of books to help you find the best way to startup your business.
Starting a Part-Time Food Business by Jennifer Lewis:
This book covers everything you need to know about turning a love for food into a side business. With tips on how to work around your "regular" job schedule while making an impact in the food industry, this book is great for people who want to start running their own small business, without quitting their day jobs.


Handmade: How Eight Everyday People Became Artisan Food Entrepreneurs by Jennifer Lewis:
Lewis is also the author of this book, featuring the profiles of eight successful food entrepreneurs, along with their strategies for success. A quick, easy read, it serves as inspiration for aspiring food entrepreneurs, but doesn't offer a checklist of what you need to do to make it happen.


Cooking Up a Business by Rachel Hofstetter:
Hofstetter breaks her book into lessons from a number of small food entrepreneurs, and allows them to share the stories of their successes (and failures) in their entrepreneurial journeys. This book has a heavy focus on why the entrepreneurs started their businesses, and also offers real-world tips for getting started.


Good Food, Great Business by Susie Wyshak:
This book is for anyone who wants to take their artisan food idea from an idea, to a business. Wyshak uses examples from over 75 successful individuals, brands, and businesses to showcase the good, the bad, and the ugly of starting a food business in your own kitchen. Pay special attention to the worksheets that help to simplify the process, and exercises that will help turn your concept into a concrete idea.


Sell Your Specialty Food by Stephen F. Hall:
As president of Food Marketing International, Hall knows his stuff when it comes to marketing and selling specialty food products. He offers specific tips for people who are serious about launching a food company. While the sheer volume of information in this text can be overwhelming, it's an invaluable resource for anyone who is ready to move forward with their idea.